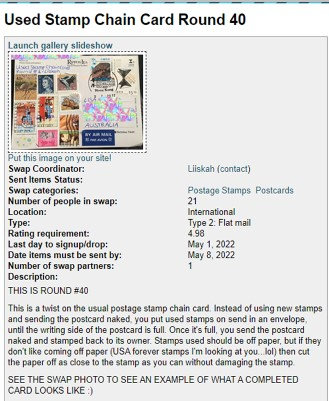 Due to Covid this swap was on hold for a while. Now back to normal (kind of) time has come to restart it. I do not know where my previous cards are, but hopefully they may return one day or another. Let's keep fingers crossed.
The one I have put on the side was from round 38. It is owned by @DaiziDruke who lives in Tennessee, USA. For this round 40, the card will fly to Singapore to @imasophie.
For this round I choose a stamp from Monaco and a stamp from France. I added some disney stickers according to the likes list of Sophie.
Safe trip !